Grape fruit leather activity for kids – free download!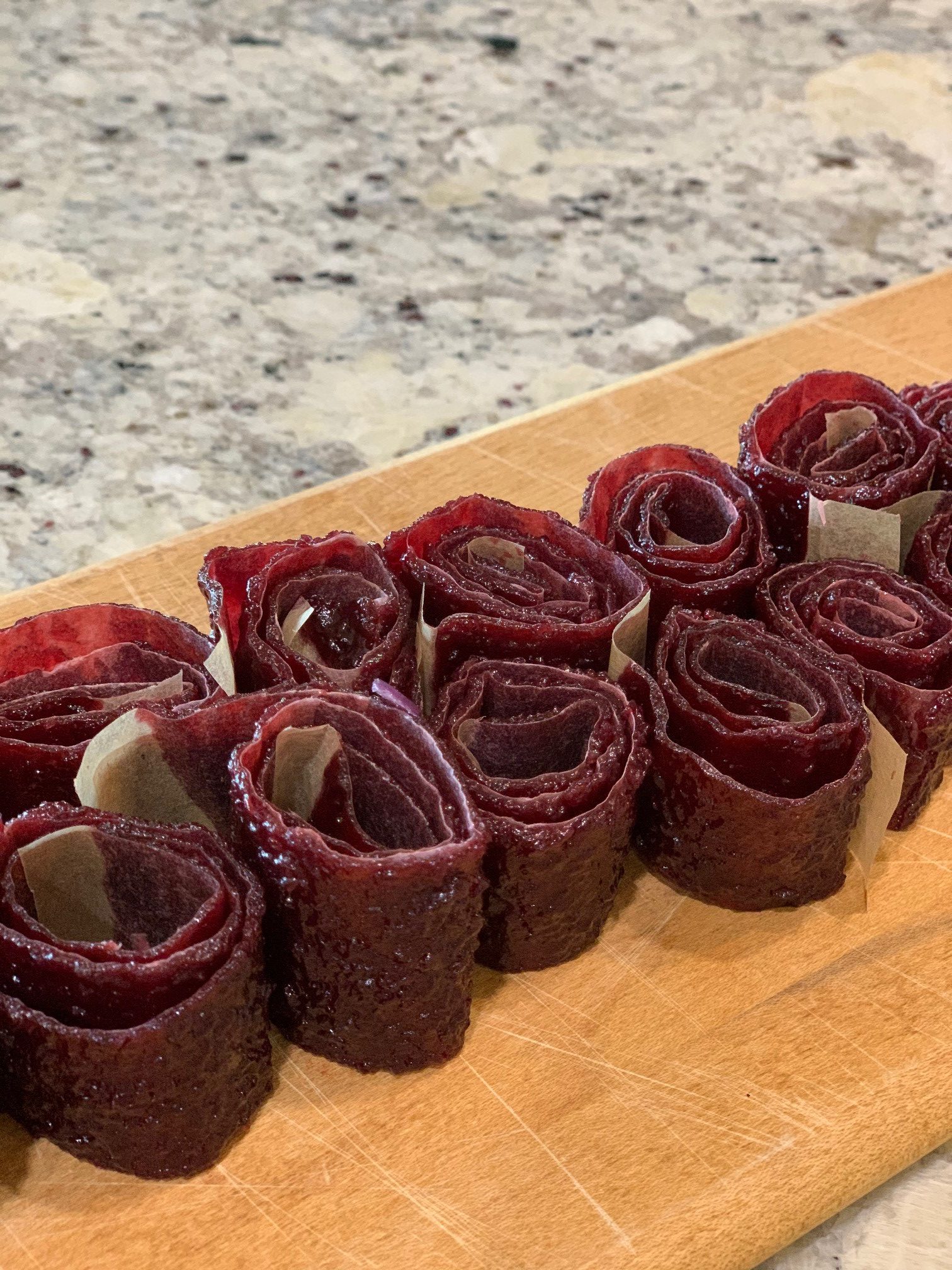 A personal note from the HMC Farms family:
With schools remaining closed for the remainder of the school year, many of us are struggling to find activities for our kids. While setting up this activity guide, we opened up the opportunity for members of the HMC Farms team to participate at home with their own kids to test out our recipe and help us adjust the steps. The response was greater than we expected from our team, some of whom said they were getting desperate for new activity ideas to keep their kids busy at home. We hope that you enjoy this activity with your own children or students. If you're looking for more activities to keep kids busy over the summer months, we have resources in several locations:
Grapes for Schools: Just for Kids
HMC Farms blogs with activities for kids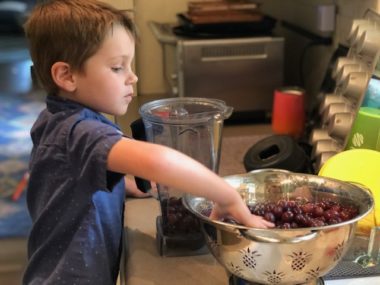 When thinking about fruit leather, grape may not seem like the obvious choice. In fact, the idea of grape fruit leather took a minute for our team to get onboard with, but we were inspired by our friends at Grapes from California, and decided to give it a try. After all, our recipe for grape salsa was more delicious than any of us anticipated in the tasting we held in our farm test kitchen. We've found that kids love eating food they made themselves, and this is a good way to show them how one of their favorite snacks is made.
All the ingredients needed for this recipe are a bag of grapes, a lemon, and a little sugar. Have a bag of grapes in the fridge that's starting to look like it may turn into raisins next week? No problem! Even grapes that are starting to look a little wrinkled work great for this recipe. Download the free grape fruit leather activity for kids here.
Here are all of the items you'll need to complete this activity:
1 bag (about 2lbs) of HMC Farms grapes of any color, washed
1-2 tbsp granulated sugar
1tbsp fresh lemon juice
Blender (traditional or immersion)
Spatula
Measuring spoons
Saucepan
Large baking sheet with rim
Parchment paper
Scissors or knife (used with adult supervision or assistance)
If desired, you can substitute the parchment paper for a silicone baking mat.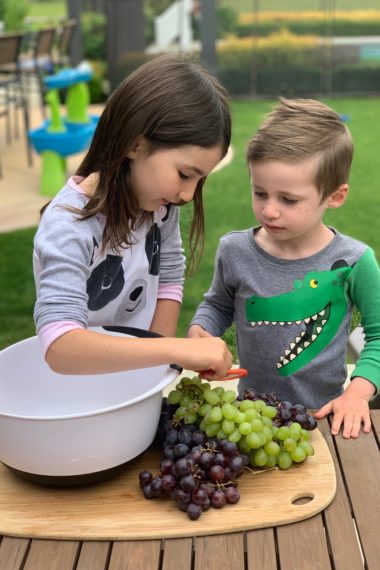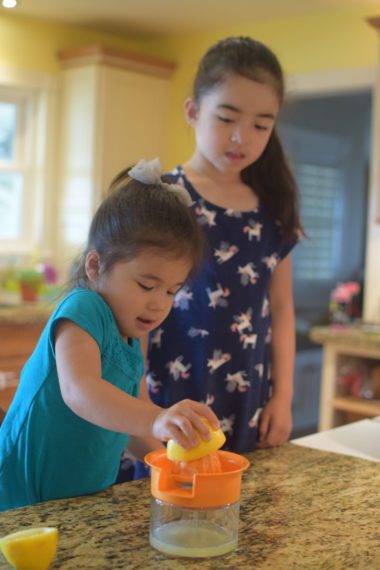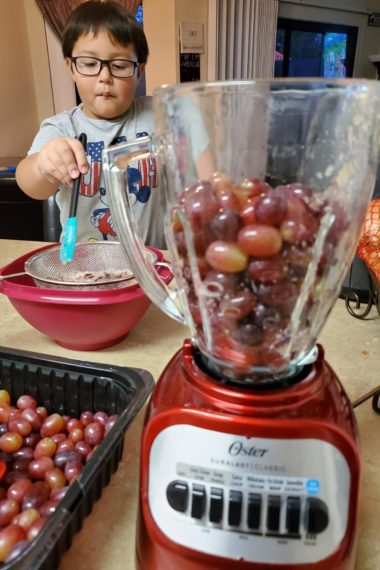 Start by preheating your oven to 200°F on convection or bake mode.
Place the grapes in blender or food processor and purée until smooth. Strain out excess juice if desired, and drink it as fresh grape juice, or use it to make grape agua fresca. If you're tired of doing extra dishes and you have an immersion blender, try putting the grapes directly into the saucepan and blending them in there!
Pour the grape purée into a small saucepan with the sugar and lemon juice and bring to a boil. Reduce the heat to simmer for about 30-45 minutes, stirring often and scraping the sides, until the purée darkens a bit and turns glossy. Note that straining out the extra juice shortens the simmering time a bit.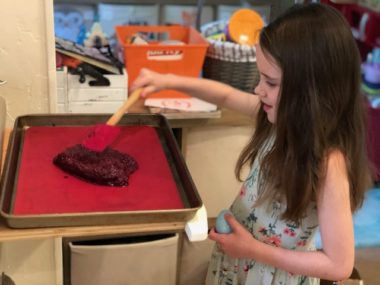 Line the baking sheet with parchment paper. Pour the purée onto the parchment and spread into about 1/8-inch thickness, leaving a 1-inch border of space around the edge. Bake 1.5-3 hours, until the purée is tacky and not quite dried in the center (rotate halfway through). Let stand at room temp until cooled, when fruit leather peels easily from the tray.
Roll up the fruit leather and parchment, starting at the long end. Using scissors or a sharp knife, cut the fruit leather roll into 1-inch segments.
If your kids don't gobble it all up right away, you can store in a sealed container for up to a week at room temperature, or 2-3 months in freezer.