Grape news! 2.25oz Grape Escape bags approved as a half cup serving of grapes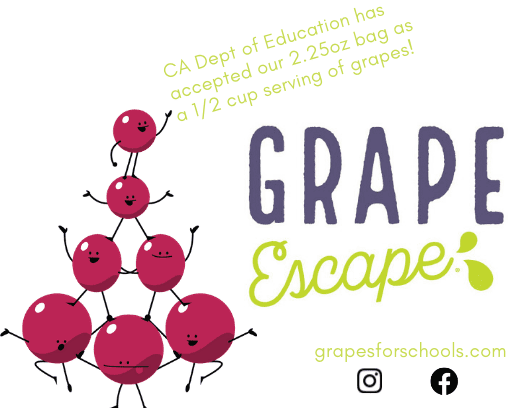 Grape news! The California Department of Education has accepted our HMC Farms 2.25oz bag of Grape Escape washed and ready to eat fresh grapes as a 1/2 cup serving of fruit!
See the benefits of our 2.25oz Grape Escape bags for yourself:
cost savings vs 2.75oz bags = more serving opportunities
fresh, ready to eat grapes with no need for prep
available in multiple pack styles to fit your needs
Contact your distributor for more information, or call HMC Farms at 559.897.6696 to speak to Stephanie, our school specialist.