HMC News – October 9, 2019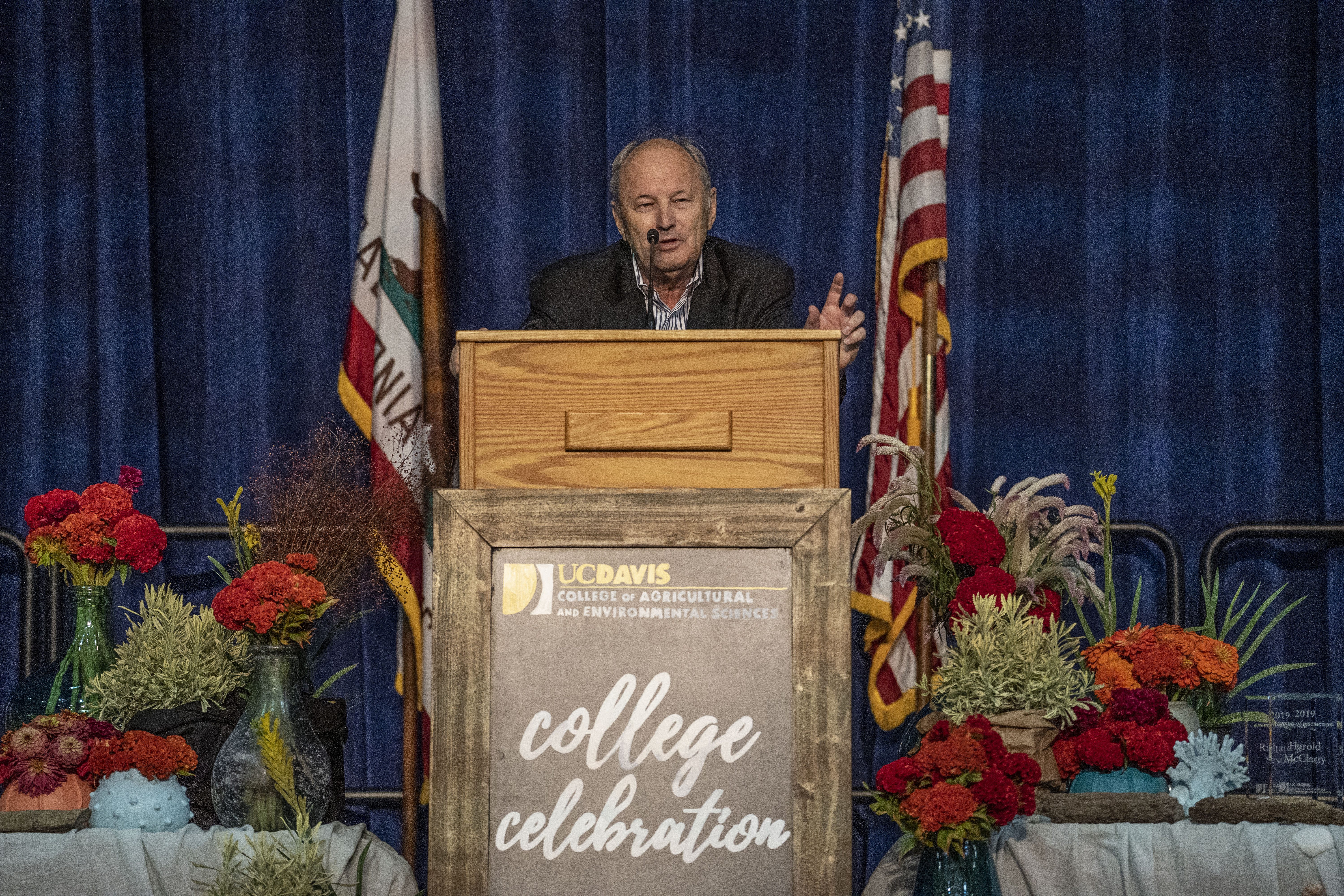 On Friday, October 4, Harold McClarty received the Award of Distinction from University of California, Davis. This award is the highest recognition given by the university to individuals whose achievements and contributions enrich the UC Davis image and reputation and enhance its ability to provide public service. Harold, who served on the university's Board of Trustees for six years, and the McClarty family are long-time supporters of UC Davis, making this honor particularly special. Click here to read more on this topic.
Crop Update:
Fall post-harvest fertilizer is currently being applied to our peach, plum, and nectarine orchards. The fertilizer helps replenish the trees' nutritional reserves, and is essential for fall root development. In spring, these reserves will provide an important energy source as the trees come out of dormancy. Timco and Allison red seedless grapes and Autumn King green seedless grapes are in active harvest. The weather is cooperating well with table grape growth.