National School Breakfast Week – free activity place mat download!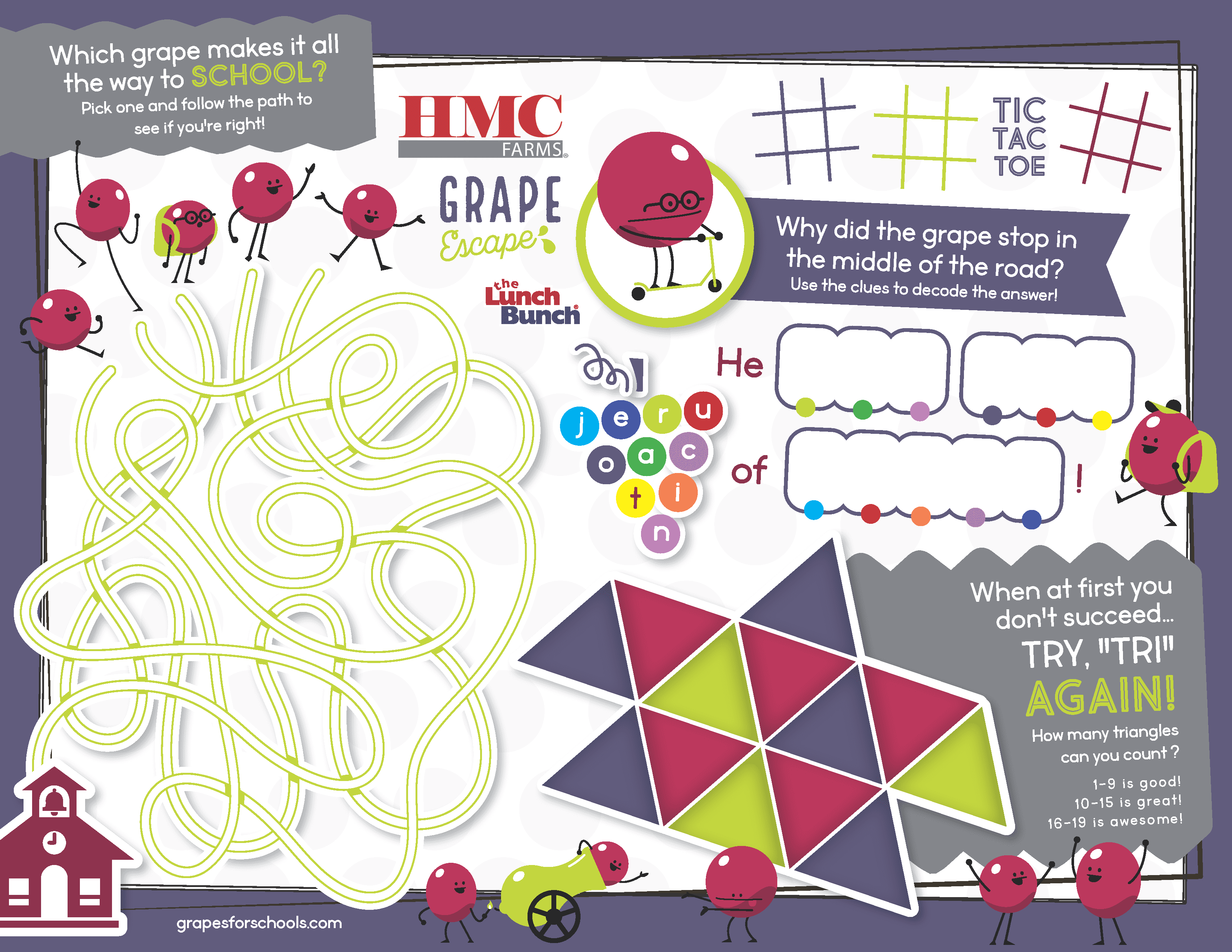 This week is National School Breakfast Week! Founded in 1989, NSBW was launched in order to raise awareness of and participation in school breakfast programs. According to the School Nutrition Association, studies have shown that children who eat breakfast gain multiple benefits, such as: better concentration and memory, higher scores on standardized tests, healthy weight maintenance, and more advanced achievements in math and reading. Recognizing the importance of breakfast programs, schools have begun to think outside the box, adding new programs like breakfast in the classroom, breakfast on the bus, and breakfast on the go to students. As these alternative serving methods have gained in popularity, prepackaged and ready-to-eat items have become a staple in school breakfasts. HMC Farms provides value-added grapes, such as our washed and ready-to-eat Grape Escape bags, to schools across the nation as part of their school nutrition programs — which include breakfast, lunch, and snacks!
Take your National School Breakfast Week celebrations to the next level, with these free downloadable activity place mats for kids from HMC Farms and The Produce Moms! click here to download .
To learn more about National School Breakfast Week, visit the School Nutrition Association's website.