National School Lunch Week Activity Sheet
It's National School Lunch Week, and we've got a free downloadable activity sheet for you!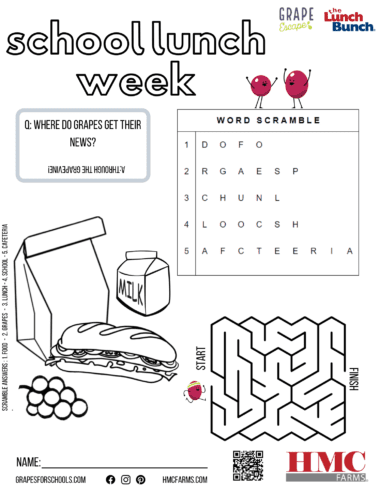 According to the School Nutrition Association,
"The National School Lunch Program (NSLP) serves nearly 30 million children every school day. President John F. Kennedy created National School Lunch Week (NSLW) in 1962 to promote the importance of a healthy school lunch in a child's life and the impact it has inside and outside of the classroom. The COVID-19 pandemic has without a doubt shown just how incredibly important school meals are for students and their families.
During this annual weeklong celebration, SNA members and students around the country will find new ways to safely celebrate in their schools and districts with special menus, events, student activities and more." read more on the SNA website