School Lunch Hero: Adriana from Moye Elementary School
This week, HMC Farms and Grapes for Schools are recognizing school lunch heroes in honor of School Lunch Hero Day on May 3. Our third school lunch hero is Adriana from Moye Elementary School in El Paso, TX. When asked what makes Adriana a school lunch hero, her nominator said: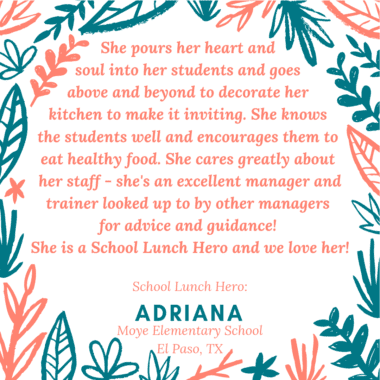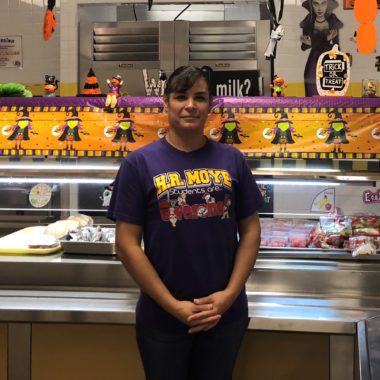 "Adriana has been the cafeteria manager at Moye Elementary since September 2012. She is very dedicated, pours her heart and soul into her students. She knows them well. She is very kind to them when they come thru the line. She cares about them, and encourages them to eat their healthy food. She always goes above and beyond to decorate her kitchen and make it an inviting place for her students.
She also cares greatly about her staff. She is an excellent manager! She is knowledgeable and other managers in the district look up to her for advice and guidance. She is also a trainer, she takes under her wing future managers to teach them. Her school is a transport site for our district.
She is a School Lunch Hero! And we love her!."
Great job, Adriana! Thank you for being a school lunch hero today and every day.