School Lunch Hero: Rosie from St. La Salle School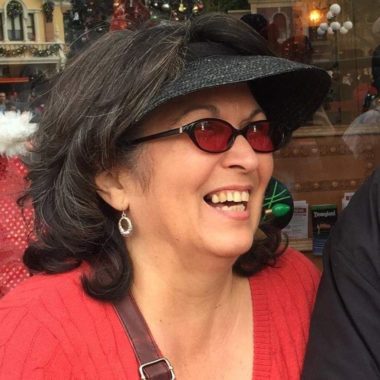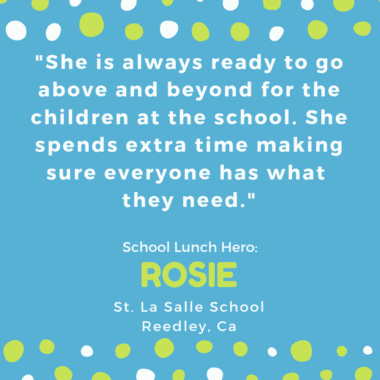 This week, HMC Farms and Grapes for Schools are recognizing school lunch heroes in honor of School Lunch Hero Day on May 3. Our first school lunch hero is Rosie from St. La Salle School in Reedley, Ca. When asked what makes Rosie a school lunch hero, her nominator said:
"She is always ready t go above and beyond for the children at the school. She spends extra time making sure everyone has what they need."
Way to go, Rosie! Thank you for being a school lunch hero today and every day.