School Lunch Hero: Yenny from Diamond Bar High School
This week, HMC Farms and Grapes for Schools are recognizing school lunch heroes in honor of School Lunch Hero Day on May 3. Our second school lunch hero is Yenny from Diamond Bar High School in Diamond Bar, Ca. When asked what makes Yenny a school lunch hero, her nominator said: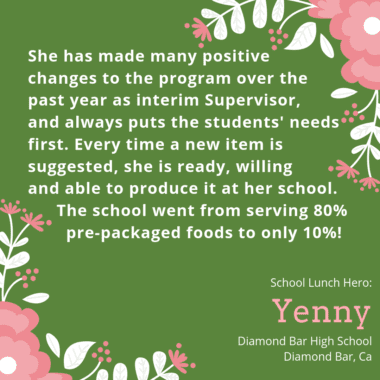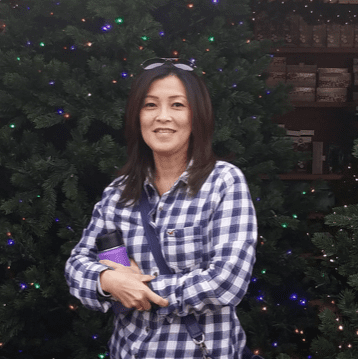 "Yenny has been interim Supervisor for Diamond Bar High School for over a year. She has made many positive changes to the program and always puts the students needs first. Every time a new item is suggested she is always ready, willing and able to produce it for the students at her school site.
She also comes up with so many ideas. The school went from serving 80% pre-packaged foods to 10%. The staff are now hand-making several items such as breakfast burritos, breakfast croissant sandwiches, ramen, etc."
Way to go, Yenny! Thank you for being a school lunch hero today and every day.