Thanksgiving activity sheet – free download!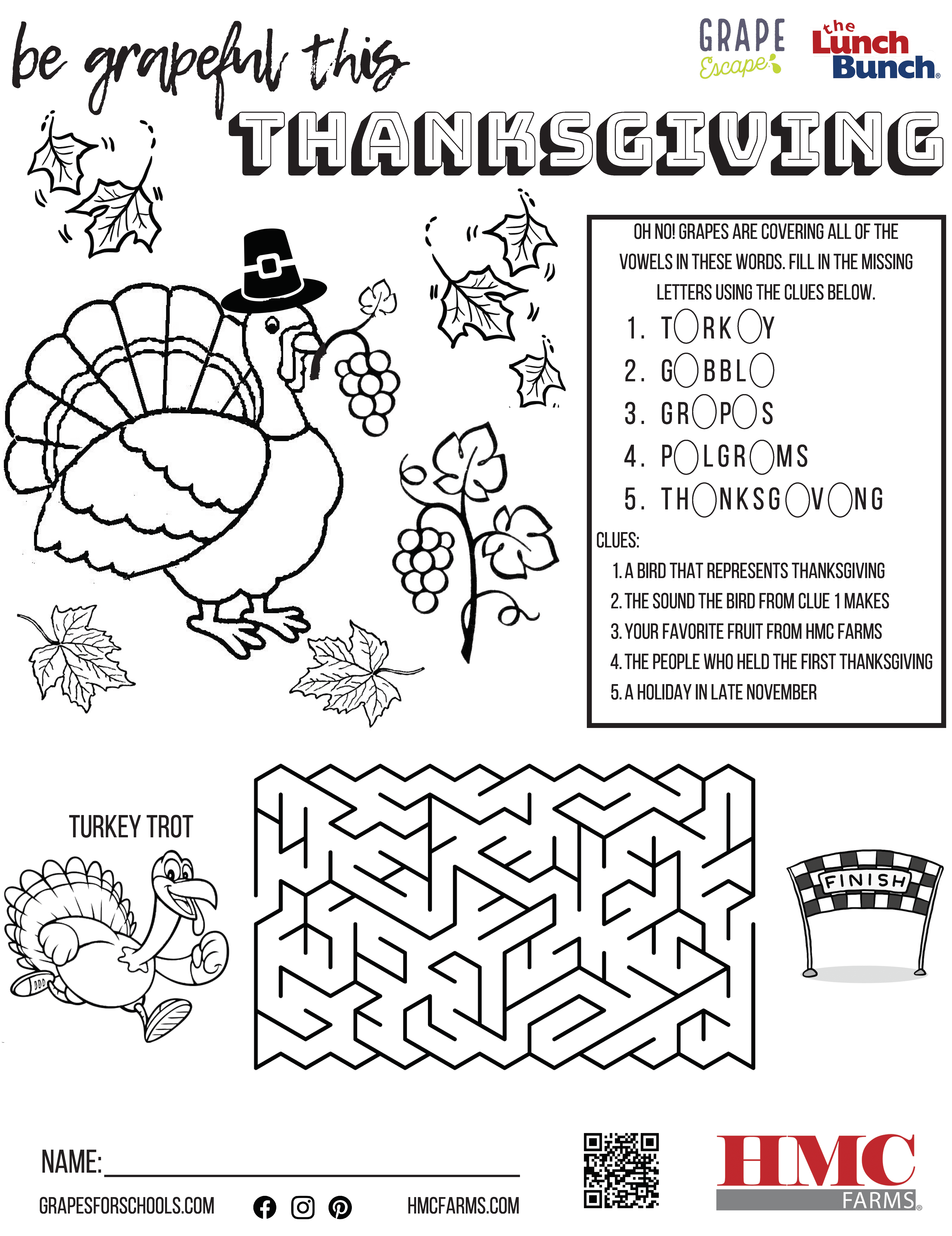 Thanksgiving is quickly heading our way! That means it's time to give the kids in your life some activities to occupy their time. HMC Farms has you covered with this free downloadable Thanksgiving activity sheet! This month's activity sheet will have kids filling in the blanks, coloring, and turkey trotting their way to a grapeful Thanksgiving!
Download the free activity sheet here, or find copies at our local library in Kingsburg, California!