Easter activity sheet – FREE download!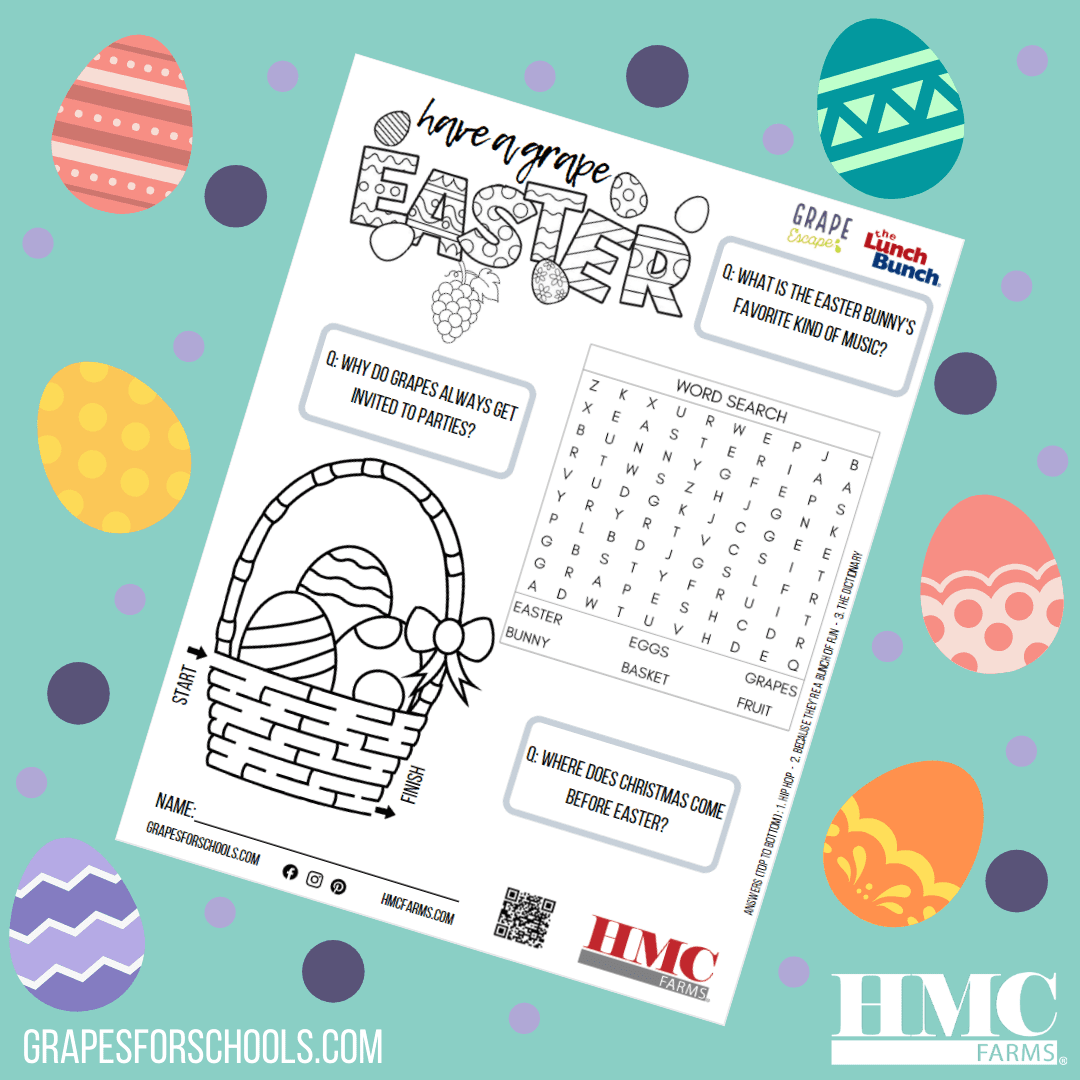 With kids home for weeks home during school closures, planned spring break activities may have already been exhausted. We're here to help! Download our new Easter activity sheet for FREE, and give the kiddos something to stay busy at home for a little while so that parents can have a few moments of respite.
We know that Easter and Passover celebrations look a little different this year, but we hope you all have a grape holiday weekend!
Click on the image below to download our free activity sheet.