HMC Farms hosts Under Secretary Greg Ibach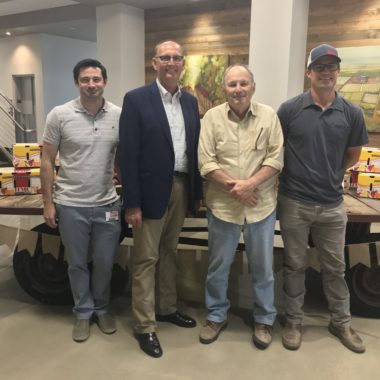 HMC Farms recently hosted a special visitor: Greg Ibach, Under Secretary of Agriculture for Marketing and Regulatory Programs. Under Secretary Ibach toured our packing facility in Kingsburg before participating in a round table discussion on current trade issues, explaining the administration's position and allowing us to explain ours in return. We appreciate the effort to show that the USDA cares about farmers and understands that we are in an uncomfortable position.
It's exciting that top officials in ag are showing an interest in farmers, including US Secretary of Agriculture, Sonny Perdue, who visited HMC Farms last year and invited Harold to be a guest at the NYSE bell ringing earlier this year.